Illusion
A downloadable game for Windows
Deep deep in the Unknown world, there is a huge city called Magic City, the city where you have to be able to do magic to survive the illusions people could do to you.
There lives Nawara Rolex, a young girl whom was adopted by her adoptive father Monder at the age of 5 after she got lost from her parents and was unable to find them, he took care of her until right now. One day Monder and Nawara decide to stay in another city for a while at their second house but Nawara gets curious and asks Monder to go outside alone at night, he almost never let her outside alone at night because he knows there are many traps she could fall into and that Nawara is really stupid.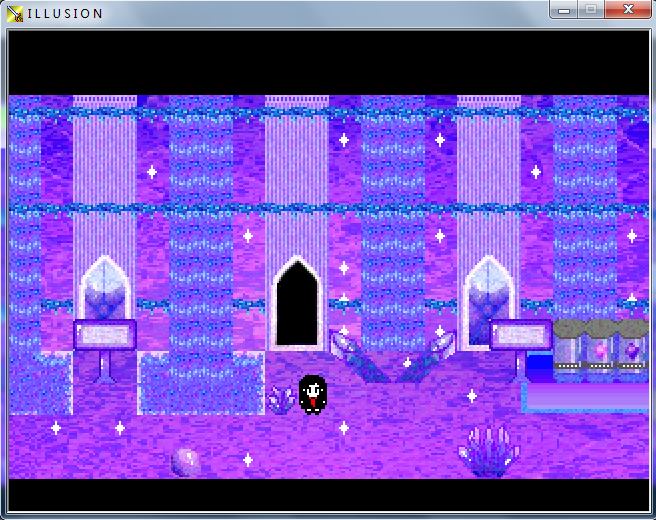 Later then, she falls into one and two guys will try to hurt her feelings and put her in trouble, later on she makes a deal with a boy whom will end up being her boyfriend but will turn out to be abusive towards her against his will due to being cursed a child.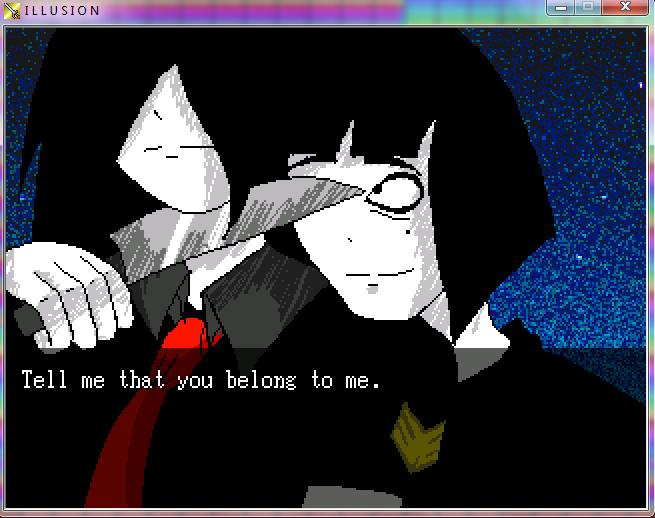 But who are those two guys? what do they EXACTLY want? play the game to get the answer!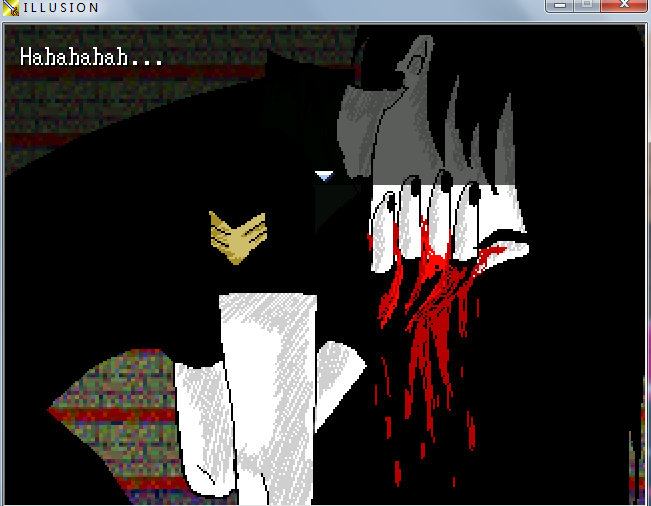 PLEASE READ
1- DON'T PLAY IF YOU HAVE PHOTOSENSITIVE EPILEPSY OR IF YOU ARE SUSCEPTIBLE TO A SEIZURE.
2- THIS GAME COULD CONTAIN SENSITIVE MATERIAL AS THERE IS NOT TOO MUCH BLOOD, VIOLENCE AND AGGRESSION ( THIS GAME DOES NOT CONTAIN RAPE. )
3- THIS GAME CONTAINS STRONG LANGUAGE, NOT ALWAYS, ONLY WHEN THE CHARACTER IS ANGRY, BUT I SUGGEST YOU TO BE 13+ TO PLAY IT, YOUR CHOICE, THOUGH.
4- THE GAME MIGHT CONTAIN GLITCHES, IF IT DOES PLEASE TELL ME AND I WILL UPDATE THE GAME RIGHT AWAY....
5- BEFORE DOWNLOADING THE GAME MAKE SURE YOUR COMPUTER RUNS RPG MAKER GAMES, DOWNLOAD ANY FREE RPG MAKER 2003 GAME BEFORE BUYING TO CHECK IF IT DOES WORK! BECAUSE IF IT DOESN'T I WON'T REALLY KNOW HOW TO REFUND EVERYONE.
Purchase
In order to download this game you must purchase it at or above the minimum price of 5.00€ EUR. You will get access to the following files:
I L L U S I O N.rar
72 MB